Home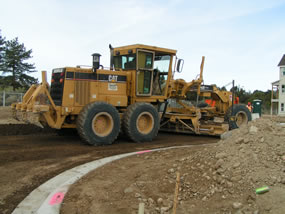 As a self-performing general engineering construction company, R Construction has earned the reputation as one of Nevada's and Northern California's leading heavy construction contractors. For more than 32 years, our private-sector clients have trusted us to lay the groundwork for their subdivisions, banks, office parks, restaurants, shopping centers, and industrial parks. While at the same time, our public-sector clients have come to expect the same level of quality on construction and infrastructure projects. R Construction's professional team includes specialists in construction, engineering, estimating, accounting, contract management, project management, community relations, and job safety. Our combined expertise of office and jobsite personnel ensures our clients' technical and administrative issues are skillfully managed on each project. Our skilled machine operators, qualified site foremen, and experienced project managers make every job run safely and efficiently. We are proud of our team of long standing employees who are among the finest in the industry.
When it comes to earth moving, speed is critical; however, accuracy can never be sacrificed. In an effort to increase both speed and accuracy, we have made a heavy investment in GPS equipment, laser, and other technologies that improve efficiency, accuracy, and speed. Owners and general contractors alike have come to rely on R Construction to deliver their sites ready to build on, in a timely fashion.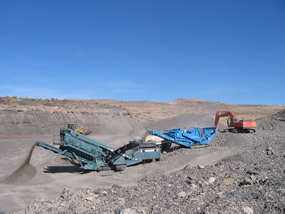 Underground utility installation is one of our specialties; with crew capabilities ranging from open field pipe installation to complex urban reconstruction projects. With the ability to directional drill, in addition to televise and jet sewers, R Construction provides a single solution for underground utility installation and reconstruction. R Construction is one of only a few contractors able to perform gas line fusion. In this demanding field, R Construction is noted for speed, safety, and uncompromised quality.
By staying ahead of technology and continually educating our employees, we provide our clients with the safest and most cost effective site solution to any project. R Construction has the ability to provide a complete site development package including Earth Moving and Grading, Underground Utilities, Retaining Walls and Roadway Construction.